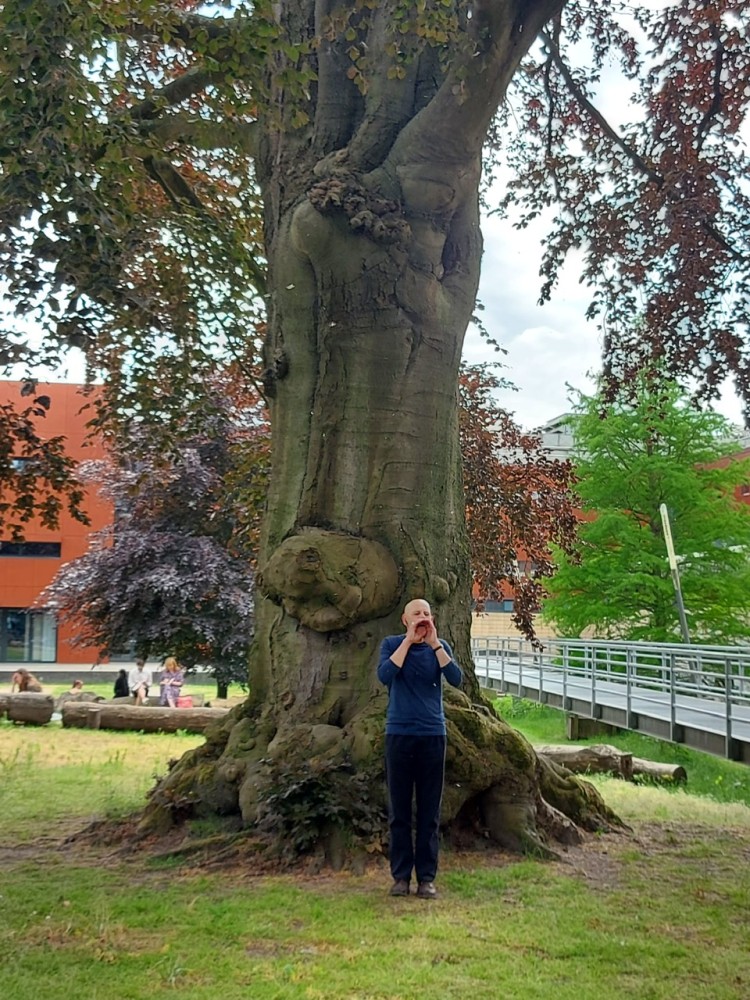 Rotation 5 at Fontys Muzentuin Tilburg 18.05.2022 image Ioannis Karounis
28.06.2022
I was so happy with the many offers that I received after my call for locations for performing my work Rotation 5 as an indirect reaction on the war in Oekraïne.
But I was not very lucky with my physical possibillities to really execute the work:
After a good start in Hulst, Rotterdam and Dordrecht I had to stop due tot a second corona infection.
After succesfully continueing in Tilburg and Rotterdam I fell hard with my bike on the 22nd of May, resulting in seven broken ribs.
I had to cancel the performances in Arnhem, Groningen, Rotterdam, Nieuwcuijk (N. Br.) and Eindhoven.
I am slowly recovering and look forward to continueing the performances in august or september.
In the meantime I hope to realize the group-voice-performance Crossing on sunday the 4th of september, the last day of Wild Summer of Art at Brutus in Rotterdam.