Tor Line Panorama

At the beginning of the evening twilight on the 14th of may 2007 I stood on a pontoon in the middle of the Tor Line Yard, an active container transfer area on De Maasvlakte in the port of Rotterdam.
Setting my compass at the north I began to described the view while recording my voice via a microphone.
While turning 360º around my center I gave as much as possible information about the pier, the ships, the lights, the movements, the cranes, the sounds and so on, until I am back at the north after 30 minutes.
I later typed out this information, divided the panorama in 12 segments and made drawings from my memory in order to memorize the site.
Performance:
In any location I stand on a point with an audience around me. I use my compass to find the north and while turning around my center I once more give the oral description of the panorama in which I mention the 12 segments.
| | |
| --- | --- |
| year | 2009 |
| location | various |
| brief description | While turning around my centre once I give an oral description of the 360º panorama of the Tor Line yard in the Port of Rotterdam |
| further information | performed sofar: - Performance Art Event Wolfart Rotterdam The Netherlands, curated by Nina Boas - College of art, University of Ulster, Belfast Ireland, in the studio of Allastair MacClannan and Sandra Johnston - National College of Art and Design, Dublin Ireland, Sculpture Departement by Filip Napier |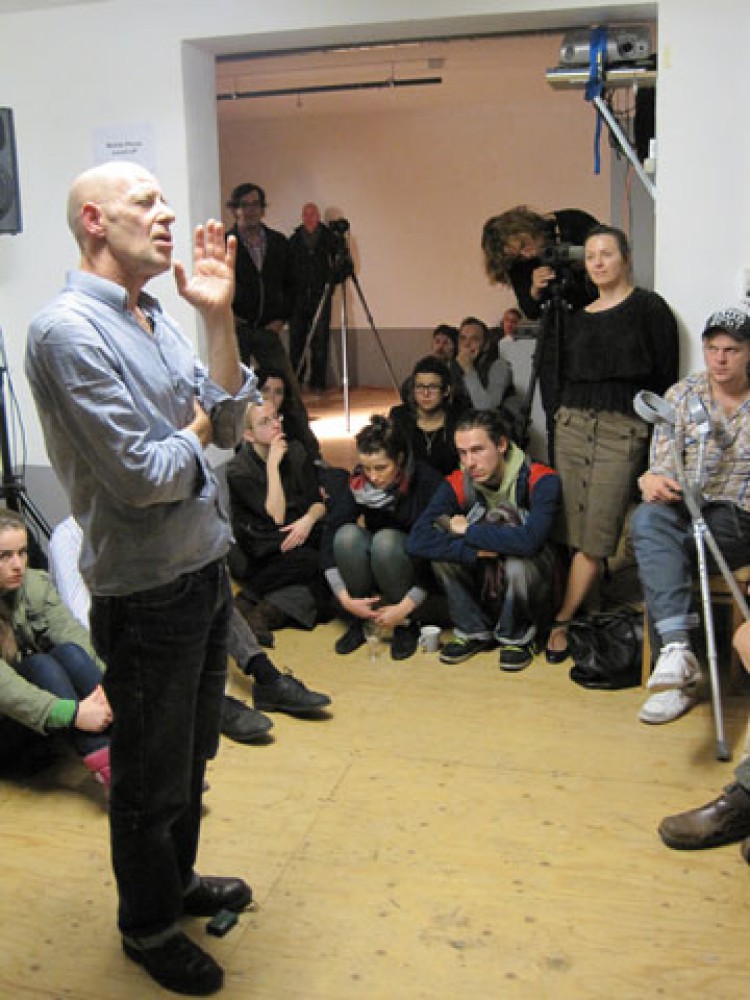 Performance Art Event, Wolfart 24.10.2009 (Photo: Gerrit Jan de Rook)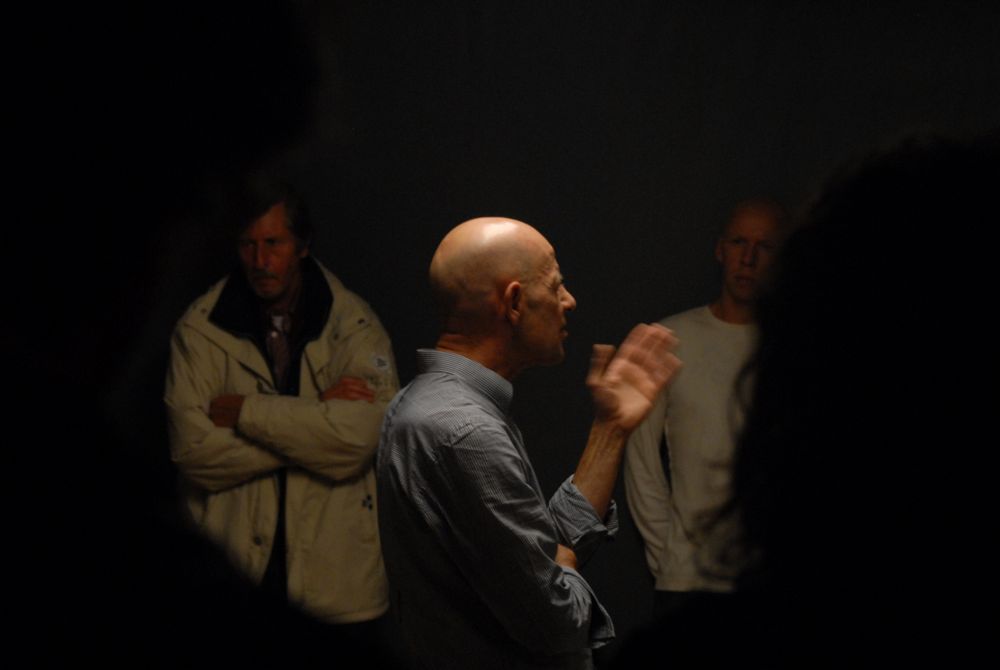 Performance Art Event, Wolfart 24.10.2009 (Mladen Suknovic)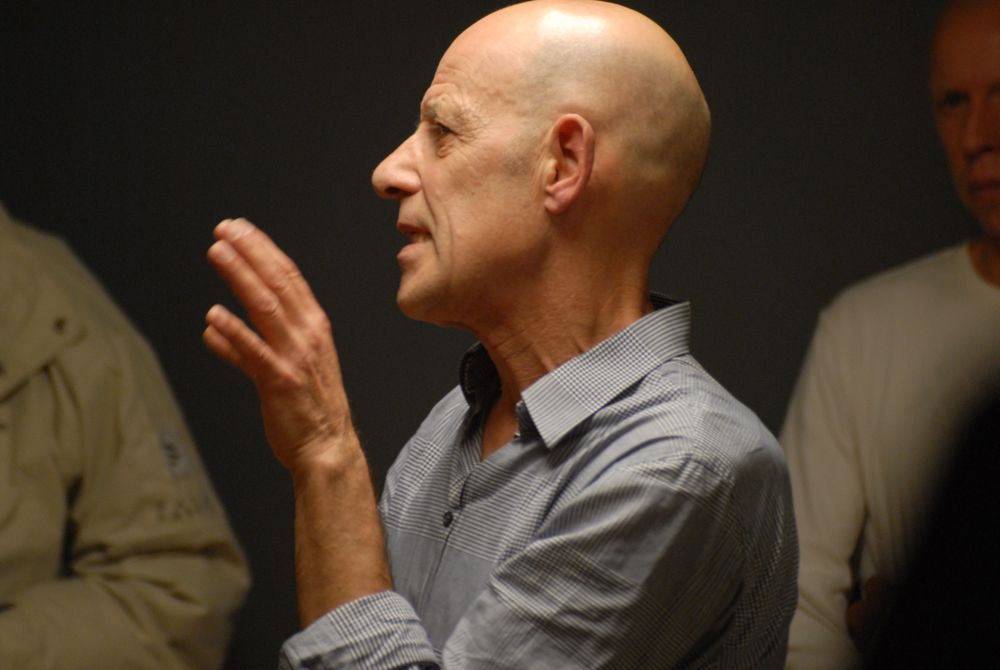 Performance Art Event, Wolfart 24.10.2009 (Mladen Suknovic)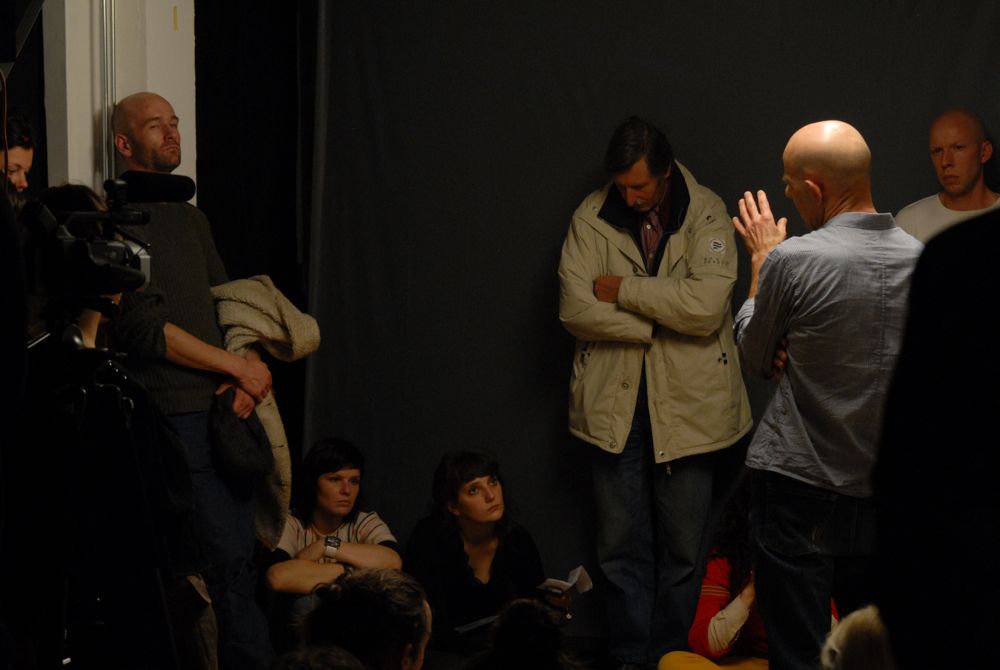 Performance Art Event, Wolfart 24.10.2009 (Mladen Suknovic)