Wolkenbewegingen Wandelweiser festival Amsterdam 28.10.2022

This festival of the international composers collective Wandelweiser, opened with the actors Sytske van der Ster and Joep Dorren, who performed poets' texts as if they were musical compositions.
Now and then they were accompanied by minimal sounds by collective members Antoine Beuger flute, Marcus Kaiser cello and Dante Boon piano and organ.
Next to the poetry of a.o. Anne Vegter, Hannah van Binsbergen, Rozalie Hirs, the actors presented four of my movements-of-clouds texts.

| | |
| --- | --- |
| year | 2022 |
| location | Orgelpark Amsterdam |
| performed by | Sietske van der Ster and Joep Dorren |
| curator | Dante Boon |
| photography | Co Broerse |
| project or event | Wandelweiser Festival 2022 |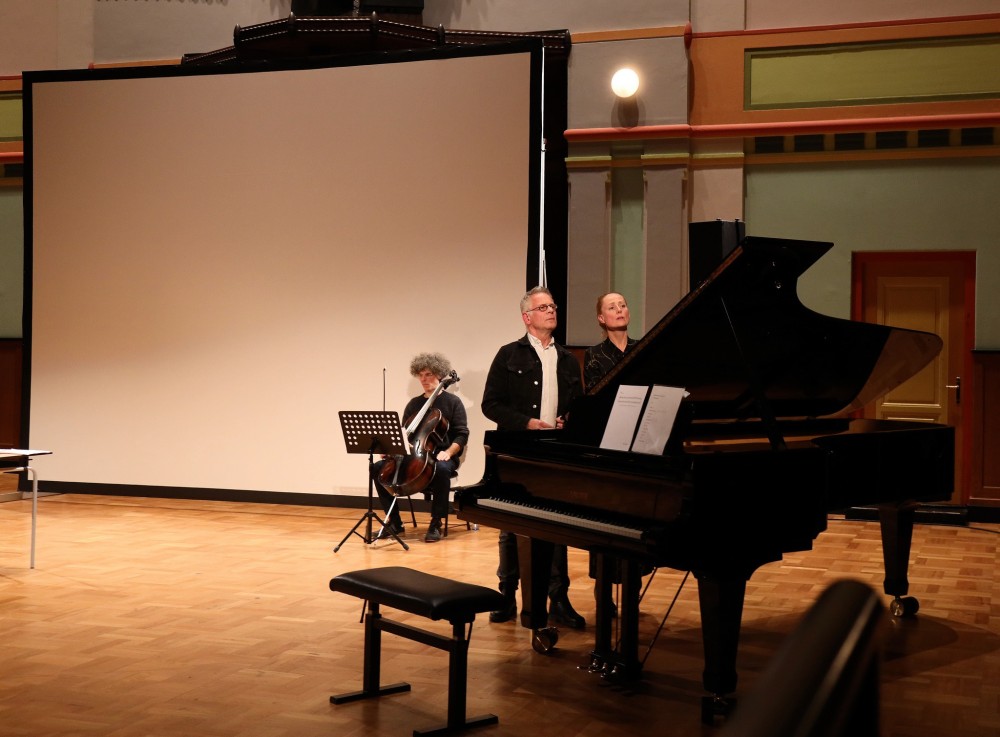 Wolkenbewegingen performed by Sietske van der Ster and Joep Dorren Wandelweiser festival Amsterdam 28.10.2022