Passers-by NY

Kentler Drawing Space in Red Hook, Brooklyn invited me for a month long residency.
Because of the location along a busy street and next to a bus stop, I decided to concentrate on the passers-by that I could see through the glass entrance doors.
On the glass doors I made a horizontal line on eye level. And I did the same on the wall next to the glass doors. Instead of taking photo's I trained myself in capturing an image during the one second in which I could see the person passing by. From my memory I wrote the eye- catching elements onto the wall with lead pencil, trying to keep the same proportions with the help of the eye-level line.
On the wall gradually a sort of vibrating cloud appeared in which human figures were still recognizable.
Next to this cloud I made a smaller cloud based on the heads of children passing by.
The nature of the descriptions/drawings did not enable me to give any information on the type of movements and behaviour of the persons passing by, so I started setting aside one hour per day for rendering textual descriptions of passers-by on tipp-it notes, which I then put on another wall in a timeline sequence.
| | |
| --- | --- |
| year | 2004 |
| location | Kentler's International Drawing Space, Red Hook, Brooklyn New York USA |
| brief description | Wall drawing based on passers-by during a residency in Kentler's, Brooklyn New York |
| curator | Kentler Board and Morgan O'Hara |
| photography | Florence Neal and Toine Horvers |
| further information | During my daily travels between Manhattan and Brooklyn, I made the notations for Subway. |
| project or event | Kentler's Residential Program |
| materials | graphite pencils |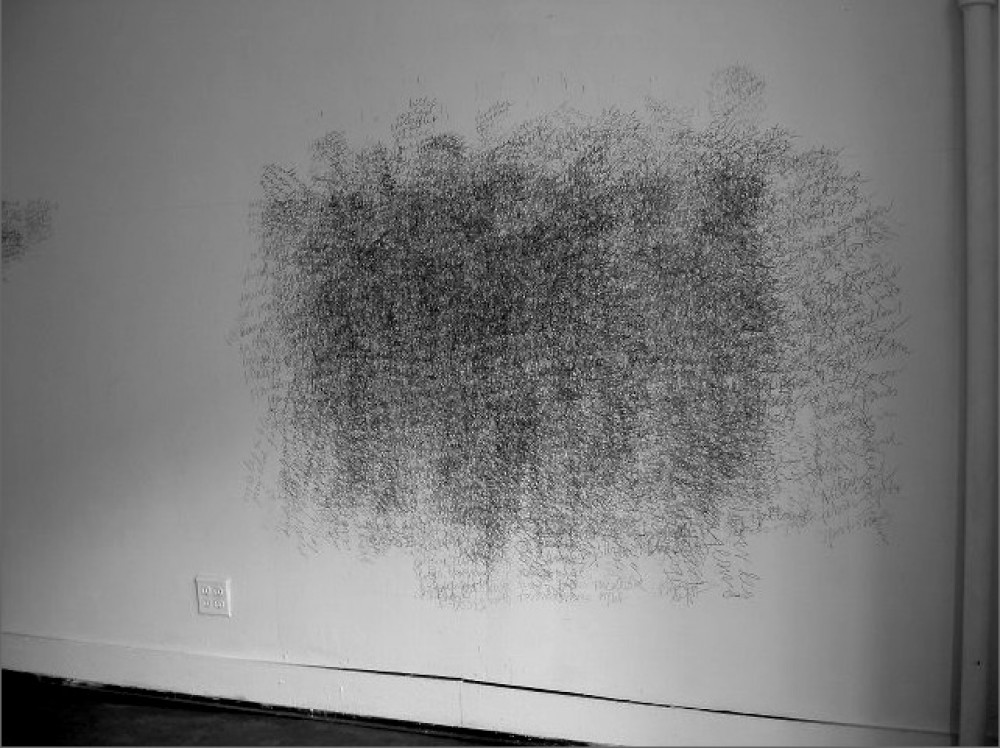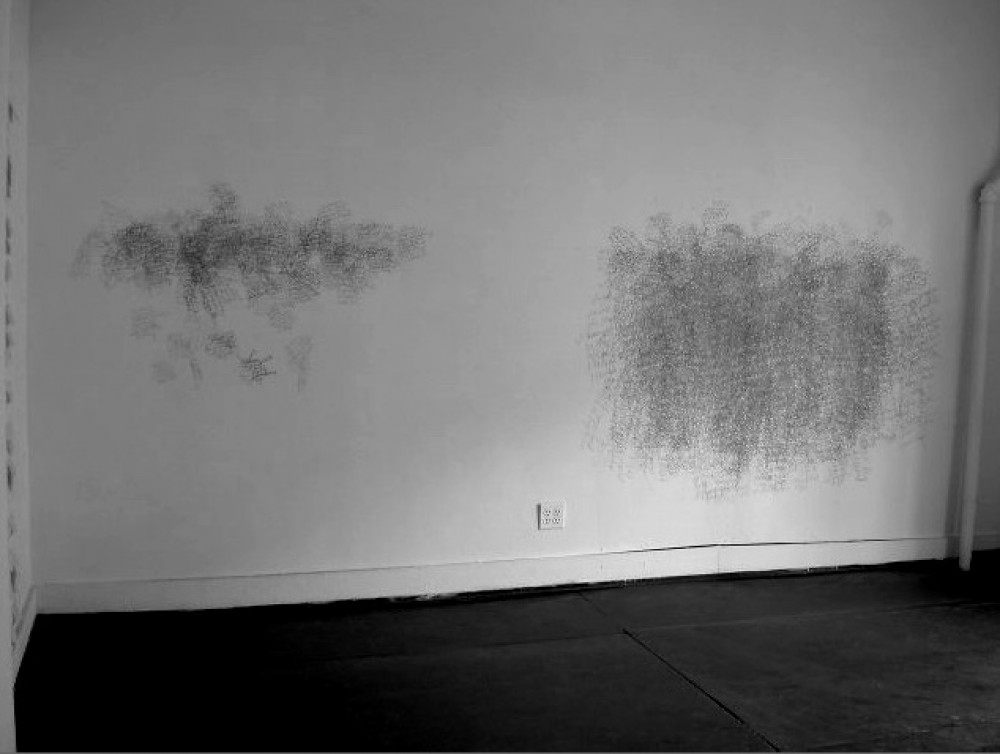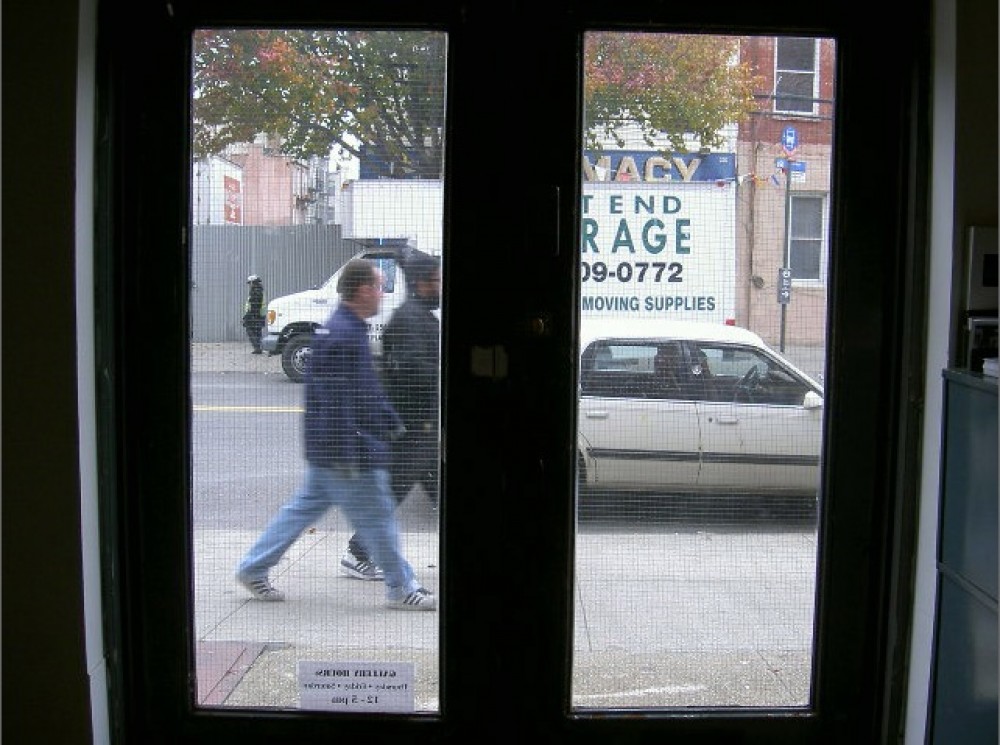 gallery doors