Tim Etchells` selfportrait, performance

The text in which Tim Etchells describes his own portrait (see: Tim Etchells' self-portrait, drawing) fascinated me and I decided to use it in a performance at the presentation of the new works for Beeldspoor, the Rotterdamse Schouwburg's art gallery.
For this I learnt the entire text by heart.

Performance:
In the hall of the Schouwburg I set up a mirror on a tripod in the same way as I did for Tim Etchells.
I bare my upper body, sit on a chair in front of the mirror and speak out loud the text of Tim Etchells' self-portrait description while looking in the mirror at my own portrait.
I am not acting, I speak the text out loud while sitting motionless.
| | |
| --- | --- |
| year | 2008 |
| location | Rotterdamse Schouwburg Rotterdam NL |
| brief description | Looking at my own portrait I speak the text of Tim Etchells' self-portrait out loud. |
| performed by | Toine Horvers |
| photography | Guus Vreeburg, Danielle Lemaire |
| project or event | launching of new works for Beeldspoor |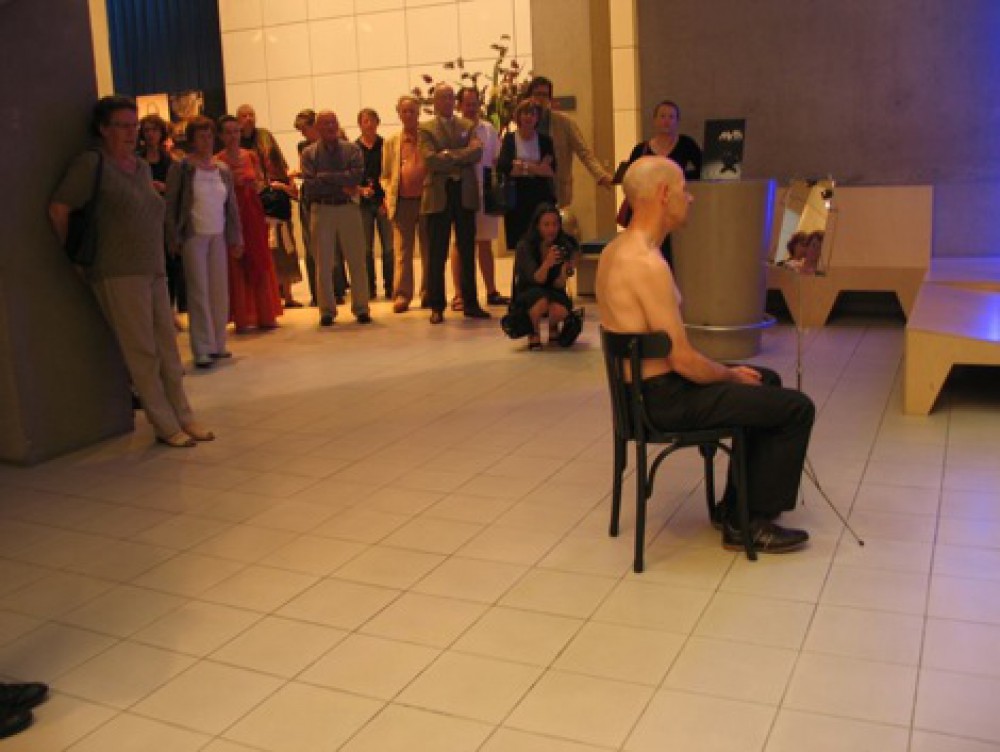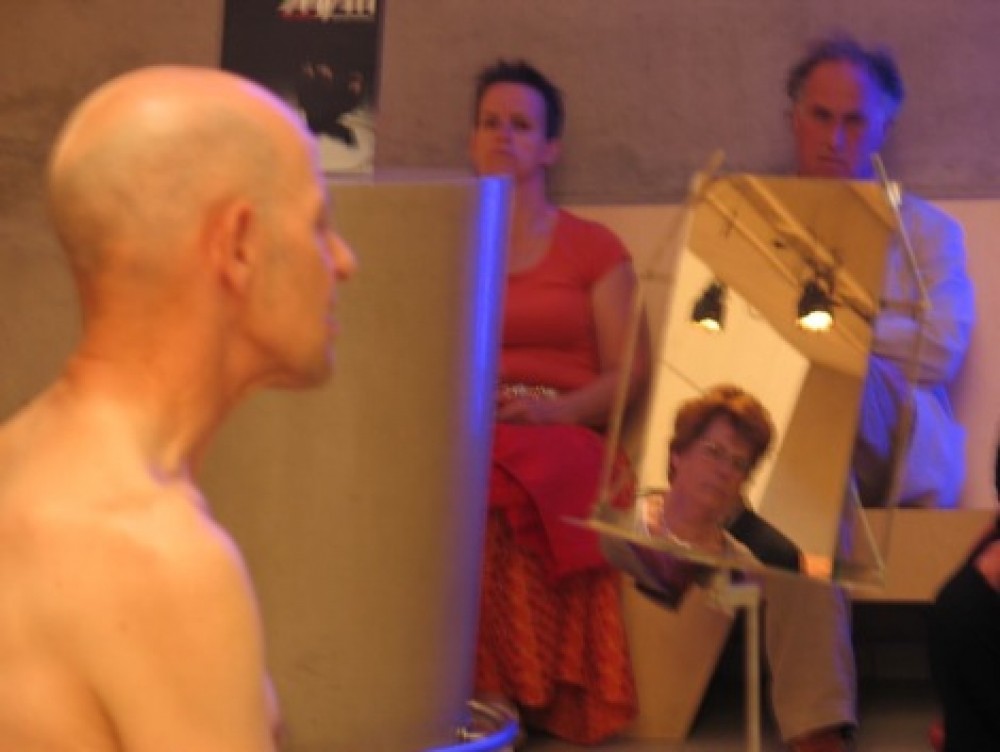 In `Publieke Geheimen` op de Paradetraverse. foto: Joost Maaskant